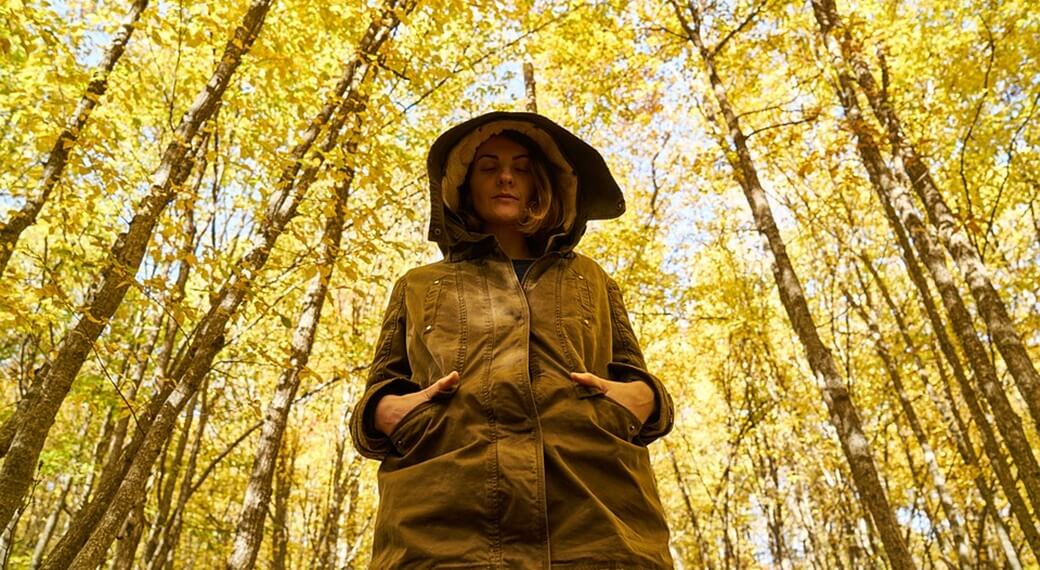 Our association would not enjoy the success that it currently does if it were not for the efforts of the dedicated personnel who make up our board of directors. These people dedicate their lives to the spread of knowledge on the importance of trees, manners in which we can conserve the trees we get blessed with and how we can ensure that we leave beautiful woods cover to the generations to come. With these great people in our team, there is nothing to stop us from spreading the word on the importance of forests.
Who are these amazing people behind our success?
Justin MacInnis
Justin is the president of our association where he also holds the position of board member. He resides in Novi in Michigan where his family lives. His interest lies in the forests located in the Upper Peninsula where he has dedicated a lot of energy towards the conservation of woods by spreading information on the impact of trees in human lives. Under his leadership, the association has witnessed a lot of growth in the number of people we reach as well as the signing up of new members.
Collin Burnett
Collin served as a president of our association some time ago. He also took over the office of the vice chair at one point when the then vice chair, Dave Wright, passed on. In addition to holding these two critical posts in the organization, he has been a member of the association for many years alongside his wife, Sue. The couple supports the activities of the organization, both financially and through taking part in the initiatives. They have owned forests for a long time, and they understand the best practices to put to use to ensure that woods are well-maintained.
Debra Huff
She holds the position of executive director in the Michigan Foresters organization. She believes in sustaining our forests for the improvement of the lives of the generation to come. Take a look at how she views these important assets. Debra looks at woods as a foundation to our livelihoods from which we derive our life. An entire chain of life revolves around woods, and as such, they need to get maintained. She sees that as our association keeps up the great job of educating the public on how forests make different aspects of our lives better, we will see a positive change. Forests impact us in different manners: spiritually, economically and physically. They are what we will leave to our planet and the generations to come. Our association shares a lot of knowledge about the care of forests to industrialists as well as the non-industrialists, which enables more people to look at these resources in a different light. Debra is not new when it comes to forestry, having worked as a field forester in the State of Michigan, a place where she was able to gather adequate knowledge to keep our association on the right track. She later got promoted and took up the position of Training officer before taking over the role of Forest Stewardship Co-coordinator. After retiring in the year 2010, she focused on helping the association reach great heights. Other than working towards sustainable forestry, she is into dog sports and participates in the AKC tracking as a judge. She owns golden retrievers and Pyrenean shepherds who take part in the competition in the agility and obedience sections.

Lisa Parker
Lisa holds the position of associate director in our organization, and she has a degree in social forestry. She loves working in forests and has been part of the association ever since she was on campus. Her love for working with a community makes her a great asset to our organization. She works as a private consultant on many forest initiatives through her firm, and this enables her to gather more data for use in our organization. When she is not working, you will find her gardening, reading a book or enjoying an outdoor activity such as hiking. Her outdoorsy lifestyle fits in well with her chosen career path and with her efforts; we will achieve sustainable forests shortly.
William Botti
William's path in forestry started at an early age. He got appointed as the nature director in his scout's division when he was fifteen. He did not stop there and went on to hold the position of executive director in our organization before moving on to be treasurer. In college, he operated as a park ranger on a seasonal basis, allowing him to learn more about conservation and management of natural resources. He worked with the state of Michigan for an impressive thirty-two years before taking up retirement. He now runs a consulting firm in Eaton Rapids with the help of his wife. He also sells Christmas trees from his farm. As a way to relax, he plays the banjo and guitar in his local band which focuses on playing tunes from the early twentieth century.